In these volatile times, the Cloud is seen by many investment managers and asset owners as a fundamental part of a sustainable growth strategy.
Investment management firms must make significant changes to their strategies and operating models if they are to succeed in an increasingly competitive environment. They must seize multiple growth opportunities, and invest in data and new technology, including the Cloud.
Implementing the right migration strategy is critical to getting the most out of the Cloud. A smart approach will ensure accelerated innovation, improve efficiency, and create a competitive advantage.
In this article, we look at how to best approach cloud migration.
Define a clear strategy and migrate for the right reasons
Rushed migrations without value-creation goals, incomplete planning, or poor execution end up costing the business.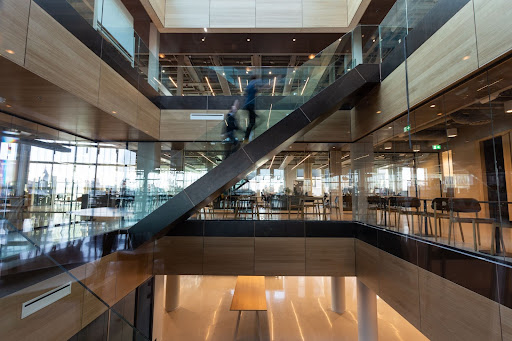 A successful cloud migration strategy has two key priorities
1. Improving efficiency and resiliency of information systems
Improved operations and quicker time-to-market through Cloud architectures and applications will provide significant cost savings and increased scalability for investment managers and asset owners. This scalability is particularly useful when dealing with market volatility and other disruptive events. Fenergo's research reveals that cloud technology is the second-highest investment priority (58%) for investment management players, just below cybersecurity (63%). This prioritization is driven by the strong growth in remote working.
2. Increasing the value of your business
The ability to try new things faster is critical to your investment management business. This is where the innovation, experimentation, responsiveness, and agility of the Cloud come into their own. Do not settle for automating what you have but aim for a complete digital transformation where you can benefit from new Cloud capabilities. 
Know why you're moving to the Cloud in the first place
Migrating to the Cloud is often seen as a cost-cutting measure. However, instead of focusing solely on cost savings, also concentrate on creating value and improving customer service; the cost savings will follow as a matter of course.
Cloud technology translates into better data management. Migrations to the Cloud offer investment managers enhanced security, borderless data sharing, and the ability to extract insights from their data more quickly.
All of these migration-related features and benefits save time, increase profitability, and make investment management stakeholders more agile than ever.
Manage Beta
In-house IT is set up for the worst-case scenario, but the Cloud means you only pay for what you consume. However, with the Cloud it is not a case of all or nothing.
The cost of migrating some applications may far outweigh the benefits of running them in the Cloud, and it's important to plan for workloads that will remain on-premise.
Set a hard deadline for migration
This point may seem counterintuitive, but it enables people to be more productive. Everyone will be more focused if the deadline can't be moved. If you don't have one, your migration can end up drifting.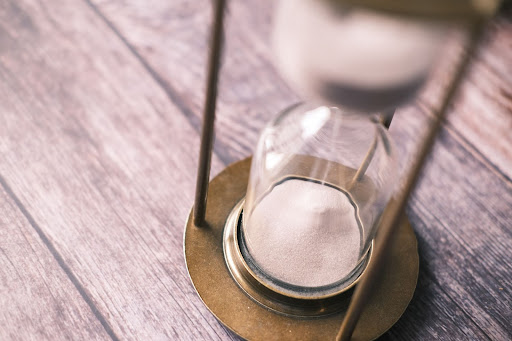 Create cost flexibility
Assess your current fixed costs and determine which ones can be turned into variable costs and when.
For example, if you have a limited software license in purchase mode, rather than renewing it, you could switch to a per-user rental rate which may be slightly higher but will allow you to reduce the cost sooner. Without these changes, you can burden your business case with additional fixed costs over three to five years.
Start with security
The Cloud can be much more secure than a proprietary data center, but security personnel needs to be closely involved in a migration to the Cloud from the start. This includes defining platform-level and application-level checks, approving Cloud architecture choices, and identifying the best candidates that can provide sufficient security natively.
To avoid any Cloud security breaches, investment management leaders define security metrics and controls up front, automatically correct any deviations from those metrics, and establish a lightweight governance process to manage the evolution of security, technology, and the Cloud over time.
Involved both IT and business staff
When it comes to investment management, Cloud migration cannot be purely an IT exercise. It changes the way the business operates and must be handled with care.
Most migration pitfalls occur when IT and business teams are not on the same page. It is vital to demonstrate value to the business, provide scope and timelines, and be prepared for any changes in their work processes.
Maximize Automation
To execute the migration quickly and with minimal disruption to normal business, you need to be able to industrialize.
In other words, maximize automation and use organizational structures such as a dedicated migration factory, as well as migration tools that use AI, to smoothly and quickly drive the journey from start to finish.
Many companies turn to "asset manager" software to do this, leveraging their experience and expertise to identify potential obstacles and overcome them.
Consider outside help
There is no substitute for experience. The key is to find the right partner to check that your migrations are designed with broader strategic value.
Investment managers can bring partners on board as an experience boosters that can accelerate their Cloud ROI, reduce risk, and deliver greater overall value.
Need help with your investment management migration to the Cloud? Contact us!
Transform your investment management activities and bring your entire ecosystem (in-house staff, customers, partners, etc.) into a digital world with cross-device, cross-channel investment management software.