In words of Vincent Rasclard Managing Director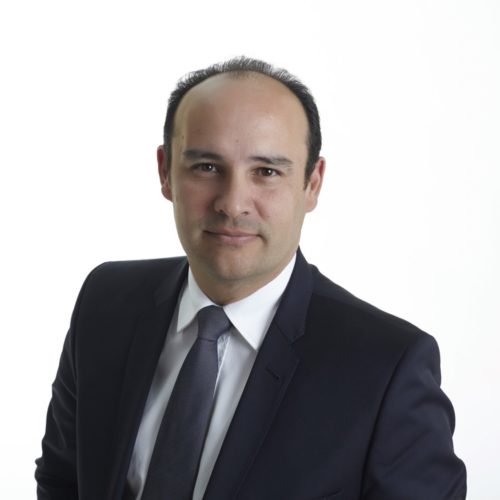 Rothschild & Co Asset Management Europe is a specialized asset management division of the Rothschild & Co group. It offers personalized management services to a wide range of institutional investors, financial intermediaries, and distributors, and focuses its development on a range of open-ended funds, benefiting from its long-term expertise in active and conviction-based management as well as delegated management.
JUMP TECHNOLOGY, A EUROPEAN SOFTWARE PROVIDER FOR THE INVESTMENT MANAGEMENT INDUSTRY, AND ROTHSCHILD & CO ASSET MANAGEMENT EUROPE HAVE STRENGTHENED THEIR PARTNERSHIP WITH THE VALIDATION OF THE JUMP FIXED INCOME ATTRIBUTION MODULE FOR THE USE IN PRODUCTION.
This module features a Factor-Based Analysis Model, developed in partnership by JUMP and Rothschild & Co Asset Management Europe. Based in Paris and present in 10 European countries, Rothschild & Co Asset Management Europe has already relied for several years on the JUMP platform, which is hosted and administered in a Private Cloud for the production and digitization of its multi-format and multi-channel reports, as well as for the calculation of performance attribution for Equity portfolios based on the Brinson-Fachler model.
Rothschild & Co Asset Management Europe now also uses the JUMP platform to precisely measure the performance of its fixed-income investments through the Fixed Income Attribution module, using the Factor-Based Analysis Model (FBAM).
This module allows for:
Use of the JUMP Data Management solution, which makes it possible to manage and control data quality, a key success factor for any performance attribution undertaking
Complete integration with other software package modules: reporting, market risk, NAV calculation, compliance, etc.
A great deal of analytical flexibility :

A detailed breakdown of performance at the security level, based on fixed income risk indicators (actuarial rate, sensitivity, spread sensitivity, convexity, etc.)
Performance aggregation capabilities by portfolio holding, portfolio group, or individual portfolio
Advanced look-through management
Full access to calculation details for different effects (carry, spread, curve, currency, trading, residual)
---
"We have already seen significant productivity gains in our reporting department thanks to the JUMP Platform. The Fixed Income Attribution module allows us to enhace our service offering for our institutional customers."

Vincent Rasclard, Managing Director of Rothschild & Co Asset Management Europe
---
► Who is JUMP
JUMP is a software provider that is 100% dedicated to the investment management industry: Asset Management Companies, Private Banks, Family Offices, Life Insurance, Insurers, Mutual Insurance Providers, Pension Funds, etc. While addressing the specific needs of each of these industry groups, the JUMP solution covers the entire investment management value chain, for all types of financial instruments, in a single, modular Front-to-Back software platform. Its modular approach allows you to select the features that meet your needs today and easily evolve towards more comprehensive coverage for your needs in the future.
By adopting JUMP, you will be guided by Agility and Innovation, helping you to stay one step ahead of your transformation challenges: Consolidation, Data Management, Front Office, Regulatory Compliance, ESG, Alternative Investments, etc.
---
"We are delighted with the long-term partnership established between JUMP Technology and Rothschild & Co Asset Management Europe."

Emmanuel Fougeras, CEO of JUMP Technology
---