In the words of Joëlle Drut, Director of Finance IS urbanization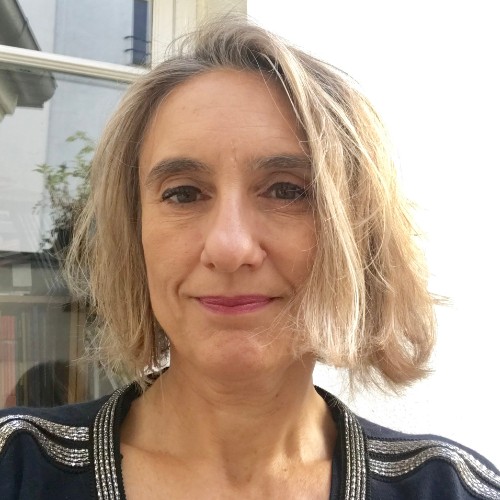 PROJECT SCOPE :
Data Repository ► Data Management ► Smart ETL ► Compliance ► Enhanced connectivity ► Reporting ► Digital
France's leading mutual health insurance and social protection group, Groupe VYV's ambition is to meet the societal challenges of today and tomorrow in the health and social protection industry.
As an entrepreneur of better living, our mission is to support each and every one of our customers throughout their life:
by taking action across all the determinants of health: care, housing, prevention
through our 4 business lines: mutual insurance and insurance, services and assistance, care and support, housing and social housing
Working as a group allows our different mutual insurers to enhance and diversify their insurance products beyond complementary health insurance and develop a general service approach to better meet the needs of their members.
TYPE OF INDUSTRY PLAYER: Mutual Insurance Group
SIZE: Leader
KEY FIGURES (IN 2019): 10 billion euros in turnover, 11 million people insured  
PRESENCE IN FRANCE
SOME OF THE ENTITIES OF GROUPE VYV INCLUDE: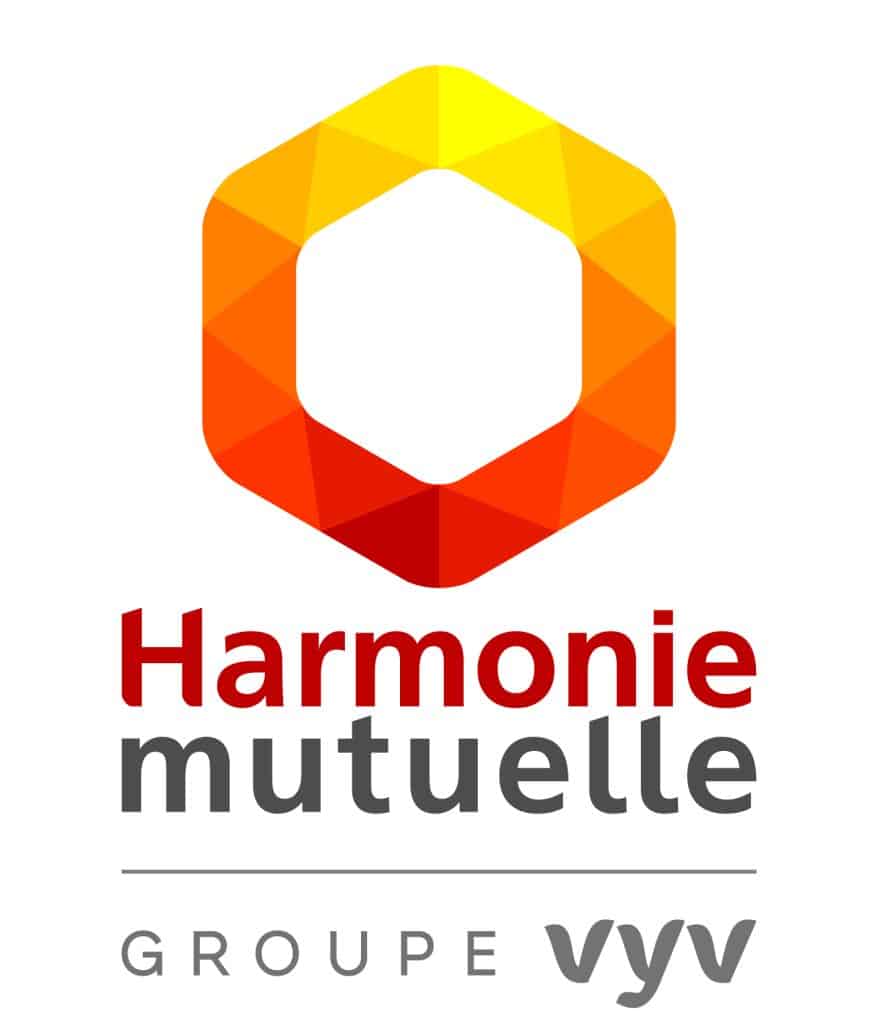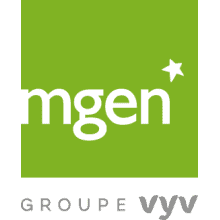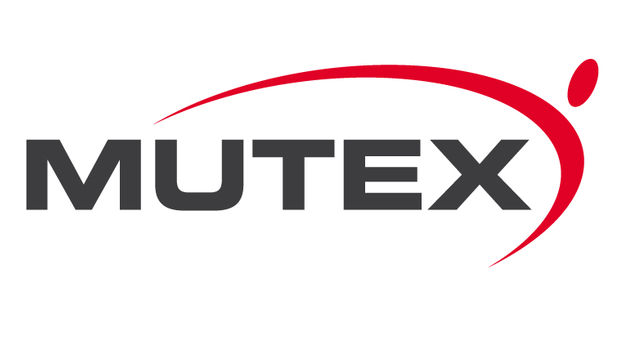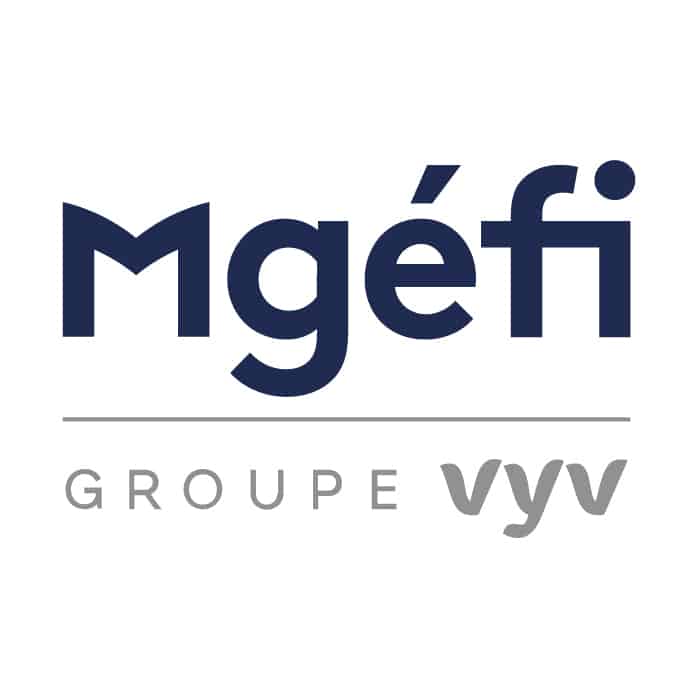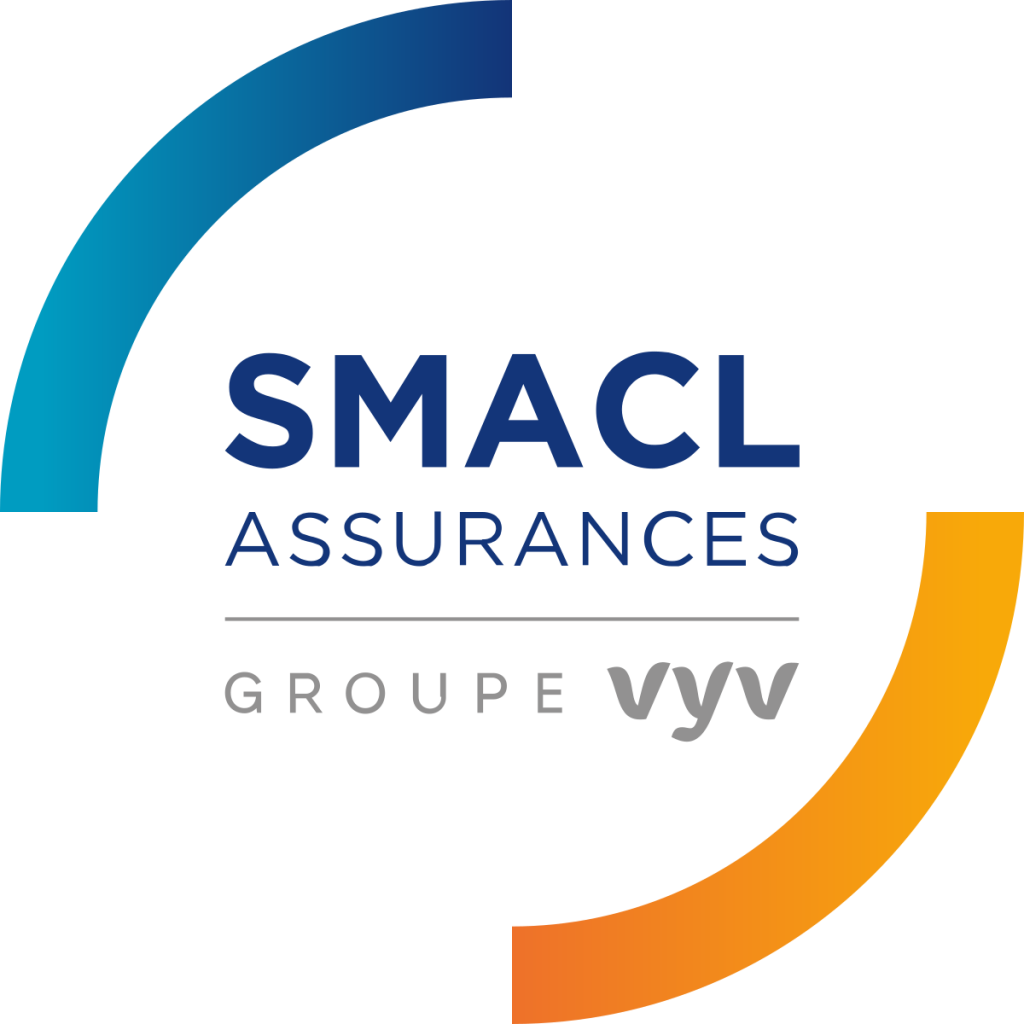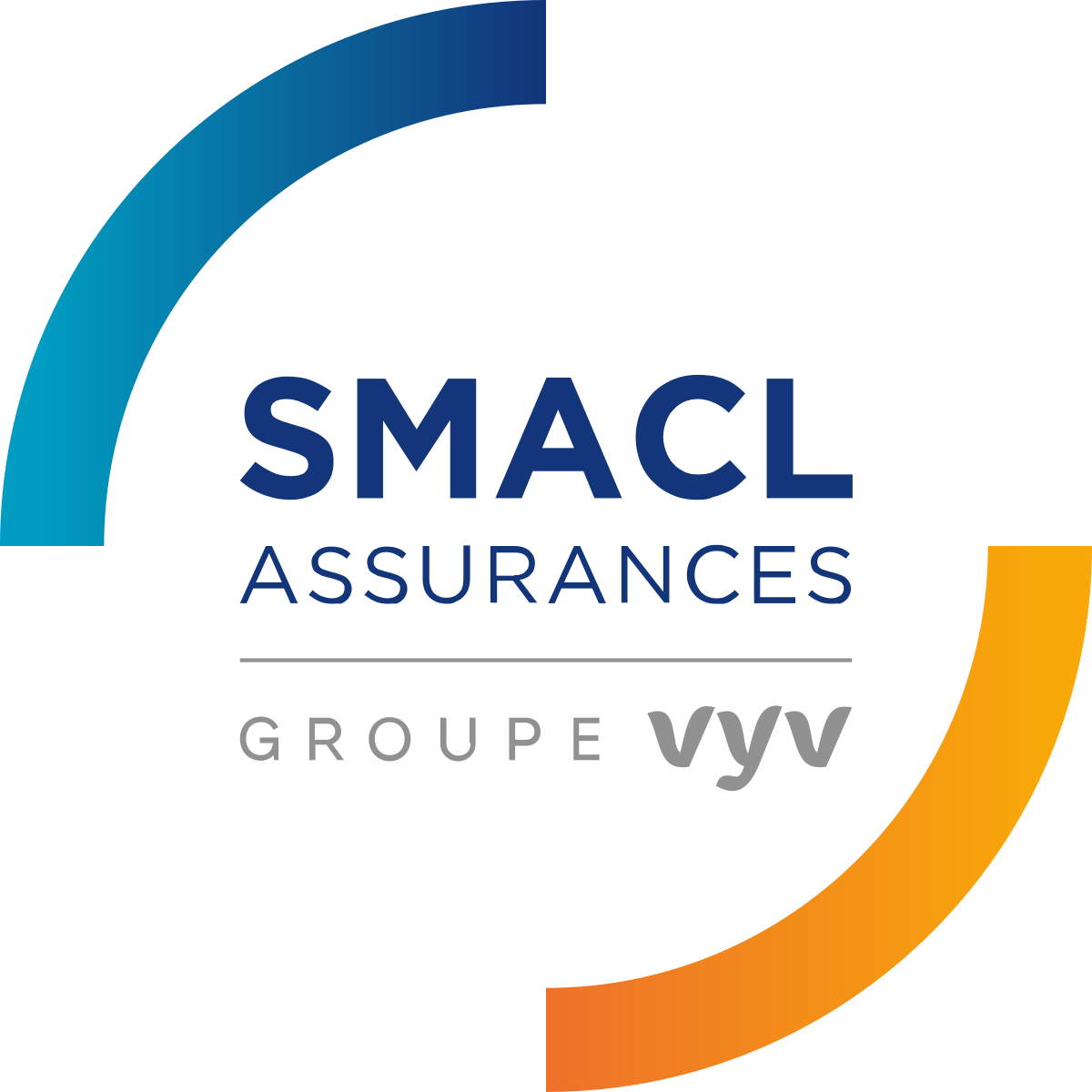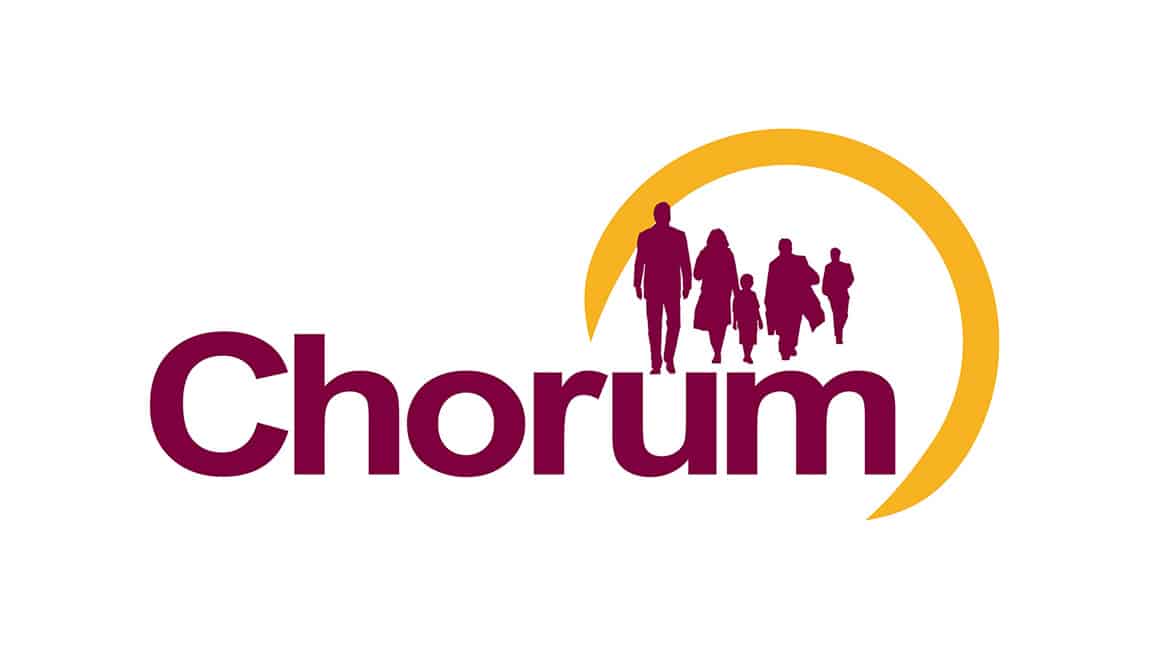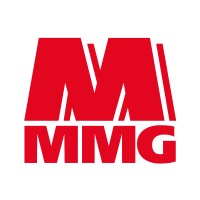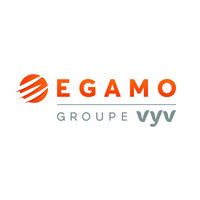 Groupe VYV has chosen the JUMP solution for its multi-entity data management project
Origins of the project: multi-entity investment data multiplicity and heterogeneity
France's leading mutual health insurance and social protection group, Groupe VYV is made up of reputed players in the French mutual insurance industry. These companies currently carry out their investment reporting operating with different tools, which call for the use of heterogeneous data from the custodians and asset management companies invested. Naturally, this complicates data and reporting standardization, especially Solvency 2 prudential regulation reporting.
Project objectives: have a central data repository and a multi-entity platform to consolidate and homogenize investment management data and automate reporting.
As a part of the implementation and steering of Groupe VYV's strategic activities, this project aims to meet the following needs of Groupe VYV:
Secure and automatic recovery of multiple sources of data
Centralization and homogenization of multi-entity investment data within a single data repostiory
Automation of data quality controls
Exploitation and dissemination of data "as a service"
Streamlining of multi-purpose reporting (prudential, regulatory, and internal)
Strict division of data access by entity
Traceability and comprehensive audit trail
What makes JUMP different: a Data Management solution engineered natively for the Investment Management industry
In order to be able to focus on the specific aspects of the project, the standard solution had to offer us both:
The features expected from an advanced data management solution: integrated data controls, validation workflow, integrated ETL, multi-entity support, etc.
As well as those features specific to investment management business: comprehensive securities data repository, native support for transparency and Ampere format (EPT, TPT, LPT), native connector to the chosen market feed providers, integrated valuation engine, pricing policies, etc
---
"There are many data management solutions on the market, but very few can handle the complexities of the investment management, insurance, and mutual insurance business. Furthermore, JUMP stood out with the business expertise of its teams as well as its competitive pricing and project approach. The richness of the solution's business database, as well as its native connectors, was a key to success in achieving the ambitious project goals that we had set for ourselves."

Joëlle Drut, Director of Finance IS urbanization
---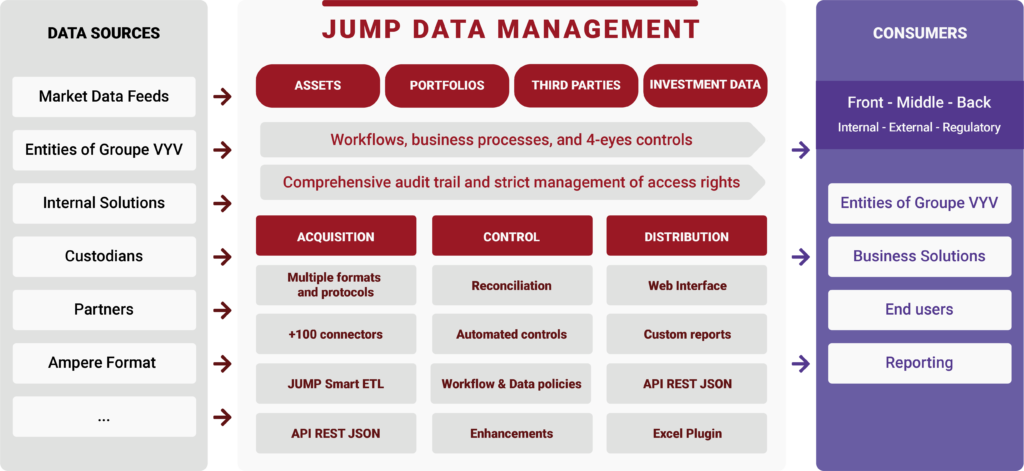 ► Facilitated data acquisition and tailor-made data quality control
Considering the multiplicity and heterogeneity of data sources, the target solution needed to offer 1) complete openness and 2) custom data quality controls. The JUMP platform met our need for complete openness with its rich catalogue of native connectors and import formats, all in different formats (CSV, XLS, TXT, XML, SWIFT, API, etc.), as well as its flexible settings, which allow our business teams to autonomously create our own import formats via JUMP Smart ETL. As for custom data quality controls, the JUMP solution allows for complete automation of data acquisition, consistency, and quality. The solution also allows users to implement the 4-eyes principle, identify exceptions, and assist the database administrator by suggesting possible solutions.
► Why JUMP ?
JUMP was chosen by the various entities of Group VYV who will be the first to use the solution. JUMP stood out during the tender with its native coverage of our needs, multiple platform extension possibilities, and its respect for our budgetary and time constraints.
The entities also saw in JUMP the same values they recognize in themselves as players in the mutual insurance industry: employee shareholding, promotion of French companies, and continuous creation of jobs in France.
► Use and dissemination of data "as a service"
With JUMP, once data is controlled and validated, each entity benefits from standardized investment data and can focus their teams on higher added value tasks like analyses, calculations, decision-making, and reporting. For this reason, the JUMP solution also conveniently offers many possibilities for data use: multiple native analysis tables and graphics, custom dashboards, custom reporting, API, etc.
---
"We are proud of the mark of confidence that the entities of Groupe VYV have shown by choosing JUMP for this strategic project. With Group VYV, JUMP Technology has reaffirmed the power of its data management solution for asset management, insurance, and mutual insurance players."

Emmanuel Fougeras, CEO of JUMP Technology
---