Context and reporting challenges of Groupama AM
In the words of Alan Menard, Head of Reporting at Groupama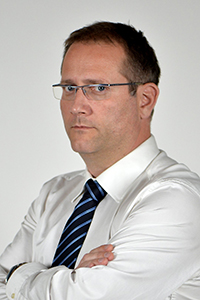 Since its creation in 1993, Groupama Asset Management, an affiliate of Groupama, has established itself as one of the leading French players in Asset Management.
In the context of the growth of its assets under management, Groupama Asset Management decided to revise its operational IT platform in order to achieve its objectives of increasing productivity and customization of reports and marketing pitchbooks.
Regarding its reporting activities, the chosen solution should allow GAM users to be autonomous, maximize the team's productivity, meet the growth requirements of Marketing teams, improve customer service quality and support upcoming volumetry.
It is in this context that Groupama Asset Management chose JUMP after conducting studies and POC with the main market Reporting solutions.
Key benefits observed by Groupama AM since the adoption of JUMP Reporting
"With JUMP, we have tripled the number of produced reports with staff numbers unchanged"
Automation of reports and related data controls
Optimization of processing time by a factor of 4
Double of covered scope
New workload absorption with same team size
---
"A strong partnership with JUMP (...) an agile and modern solution, in a standardized software package but fully adapted to our needs."

Alan Menard, Alan Menard Head of Reporting
---
Why did you choose the JUMP solution?
Frédéric Verner : After reviewing our equipment in terms of Front-to-Back solutions, we also needed to revise our Reporting software platform. We used to have in-house solutions which met specific needs but began to be limited to address our current and future needs.
Alan Menard : We were able to establish a strong partnership with JUMP which ultimately allowed us to benefit from an agile and modern solution, in a standardized software package but fully adapted to our needs.
► Three years later, are you still satisfied with your choice?

Frédéric Verner : The software vendor has earned our trust. We appreciate to interact with local expert teams which can adapt to our constraints and expectations. The openness of the JUMP solution has greatly facilitated its integration into our Information System.
Alan Menard  : As an asset management company, we have a multiplicity of reporting topics to manage, whether they are for client, marketing and regulatory purposes. JUMP has well understood our issues.
Guillaume Berthier : The flexibility of the JUMP solution enables to address both marketing and reporting needs on one single platform.