In the words of Pierre Willot
Chairman of Montaigne Capital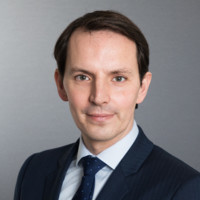 Montaigne Capital is an Asset Management company whose mission is to provide its clients with a true conviction-based investment management service.
Specialising in equity, the primary aim of the company is to work with business executives, industrial families, or clients with specific challenges. A dialogue is established between the Portfolio Manager and the Client who can always monitor the management of their assets directly and question their Portfolio Manager.
Main Objectives :
Automation and streamlining of investment management processes
Productivity gains
Digital business innovation
Why did you choose JUMP in 2009?
Pierre Willot : "In 2009, we were looking for an IT solution able to support our growth and meet our control and oversight requirements. At the time, we had the choice between either a custom software, an affordable but less functional software, or a premium and more extensive solution. We quickly discounted the choice of a specific development as we needed to be rapidly operational and wanted to focus our resources on our core business. We also discounted limited but cheaper solutions as they did not provide the level of control and process supervision we required and would also limit our perspectives for growth. As one of the few solutions capable of supporting our growth, JUMP quickly stood out with its ability to meet the Front-to-Back needs of our fund and discretionary portfolio management operations and respond to any current and future business needs. Finally, we chose JUMP after recommendation by one of their first clients, a London-based hedge fund that used JUMP solution to monitor market risks and automate the reporting process."
Since 2009, JUMP has supported all our investment management activities.
What do you like about the JUMP solution?
Pierre Willot : "At Montaigne Capital, our aim is to be able to control our investment management end-to-end and to customise our tools. We therefore appreciate the flexibility of the JUMP solution, which has helped us to autonomously configure our risk reports, fund factsheets, investment management reports, compliance monitoring, and our decision-making tools. We are also keen to remain innovative. JUMP has recently allowed us to quickly implement the use of electronic orders via FIX protocol and to create our new website ourselves using JUMP Web Portal technology."
Consolidation of our fund and discretionary portfolio management activities
Automation of the front-to-back value chain and ensuring investment management processes
Digital innovation support
---
We have been using the solution for 10 years and our partnership is now stronger than ever. 2009, JUMP has supported all our investment management activities."

Pierre Willot, Chairman of Montaigne Capital
---
► Do you think that the JUMP solution is suitable for independent asset management companies?
Pierre Willot : "As an asset management company, we have multiple issues and challenges to oversee in an ever-evolving regulatory environment. JUMP has rightly understood the problems of independent investment management companies. The strength of the JUMP software lies both in its functionalities, tailored to each of our business concerns, and its reactivity to our expectations.

JUMP now plays a strategic role at Montaigne Capital: position holding, placing electronic orders, compliance, reporting, fees calculation, website widgets, etc. The scope of its functionalities has resulted in significant productivity gains."
► What sort of relationship of trust and partnership do you have with JUMP?
Pierre Willot : "We have a very solid relationship with JUMP. We are advanced and demanding users and we appreciate how JUMP treats us as real business partners. Lastly, we also admire the values of this dynamic, family-run company whose founding team is still fully involved."