In the words of Rim Bensouda, Head of Asset Management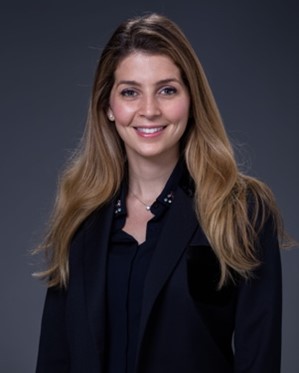 PROJECT SCOPE:
Data Management ► Portfolio Management ► Order Management ► Pre- & Post-trade Compliance ► Risk & Performance ► Portfolio Administration ► Reporting ► Digital
The Saham Group is an African-based investment company, historically active in essential human services and businesses. Characterized by a strong entrepreneurial spirit, Saham first developed in the insurance industry to become the leader in this industry on the African continent.
After the sale of its Insurance division in 2018, Saham became an international player with multi-sector expertise capitalizing on targeted strategic partnerships spanning the offshoring, real estate, education, and agriculture industries.
INDUSTRY PLAYER: Familly Office
HEADQUARTERS: Morroco, Casablanca
CHALLENGES AND SPECIFICITIES OF THE PROJECT
SAHAM Management Company (SMC) is the investment management subsidiary of the SAHAM Group. As responsible and multi-sectoral investors, we have invested in a logic of long-term value creation for listed assets (stocks, bonds, mutual funds, structured products, etc.) and unlisted assets (real estate, etc.).
We manage a portion of our investments directly and delegate the other portion to partner investment management companies through mandates. We operate in an open architecture with multiple custodians.
Given our growth, we were looking for a solution capable of automating the consolidation of data from a growing number of custodians and investment management companies, covering all our investment management needs, and automating the production of custom reports.
The solution we were looking for had to allow us to meet the following requirements:
Coverage of all our functional needs

Automatic and secure retrieval from multiple data sources

Centralization and homogenization of investment data within a single database

Transmission of order intentions

Automated fee, Front-Back reconciliation, and compliance checks

Flexible portfolio analysis in terms of performance (by analytical group, by custodian, multi-custodian consolidation, etc.), as well as stress tests with projections

Streamlining custom report production

Coverage of needs specific to the Moroccan market

Pricing of Moroccan bond products: BAM curve import, bullet bonds, perpetual bonds, etc.

Coverage of Moroccan Capital Market Authority (AMMC) regulations

Connectivity with Morocco's financial ecosystem

Custodians and management companies (Attijariwafa Bank, CIH, CDG, BMCE, Société Générale, etc.)
The main players in the market: ASFIM, Maroclear, Bank Al Maghrib, etc.

Ability to manage multiple entities, for strict management of access rights by entity and user
Hosting on a secure Cloud (with reversibility if we choose to switch to On-Premise)
After an in-depth study of Moroccan and European software solutions, JUMP proved to be the only one that met all our criteria.
---
"The JUMP platform covers all of our needs, including those specific to the Moroccan market, and provides us with a sustainable, scalable, and adaptable solution, capable of supporting us in the long term."

Rim Bensouda, Head of Asset Management of Saham Management Company
---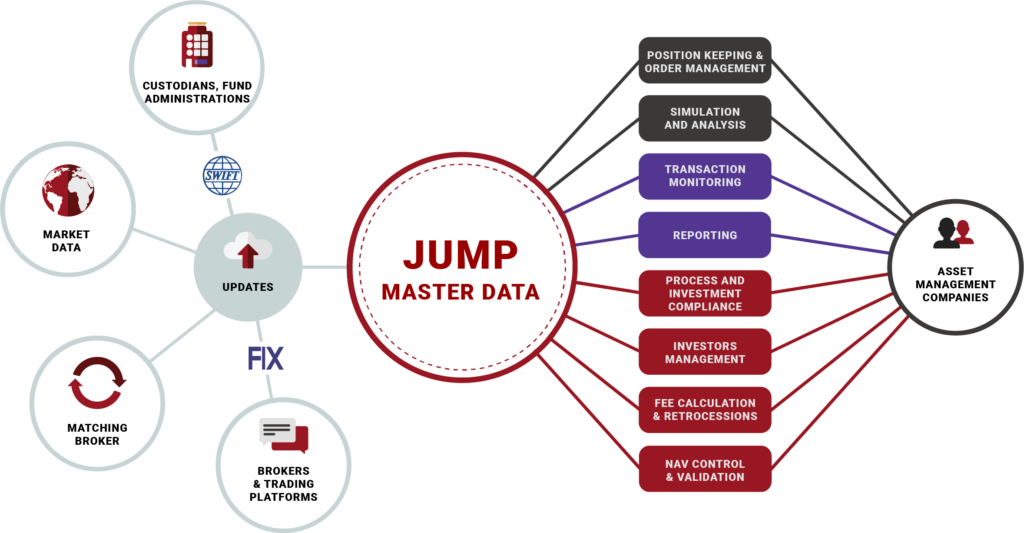 ► Customizing and adapting the solution to our needs
In addition to covering our requirements, the JUMP solution stood out because of its intuitive ergonomics and strong customization capabilities, including design tools for business users, thus enhancing the user experience.
We have strong growth objectives. Thanks to JUMP, we will have the ability to handle new needs and increasing volumes of data, while continuing to automate our management operations to the greatest extent possible. Our teams will be able to focus on driving business through custom dashboards and reports, exception handling, and high-value-added tasks.
► Why JUMP?
We selected JUMP first and foremost because the solution covers all of our needs within a single platform thanks to its functional richness, enhanced connectivity, and ability to support the specificities of the Moroccan market.
We also chose JUMP because it provides us with a perennial, scalable solution, capable of accompanying us over the long term.
Finally, the responsiveness and proximity of the teams at JUMP, right up to the Top Management, are greatly appreciated when it comes to successfully completing a project that impacts our core business.
---
"JUMP is delighted to be working with SAHAM Management Company, a leading industry player in Morocco with a strong presence on the African continent and throughout the world. This project demonstrates both the ability of our software solution to cover the specificities of the Moroccan market and JUMP Technology's willingness to establish itself within the Moroccan market and, more generally, on the African continent."

Emmanuel Fougeras, CEO of JUMP Technology
---