In words of Bertrand Jounin General Director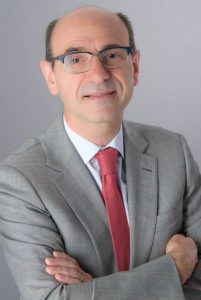 The APICIL Group, France's third largest social protection group with €2.9 billion in revenue, offers a full range of high-performance, tailored solutions for health and life insurance, savings, and financial services, as well as for individual and professional retirement planning. Every day, the Group's 2,180 employees provide their expertise to more than 46,500 companies and 1.8 million protected policyholders. As a joint and mutual insurance company, the Group supports the objectives of its clients as much as possible by responding to their needs, from the most common to the most particular (handicap, construction industry, etc.) at every stage of their lives. In line with its mission and vision, "Supporting all lives, at every stage of life, through close and caring relationships", the APICIL Group is highly invested in CSR with a strong commitment to promote inclusion.
Learn more at https://www.groupe-apicil.com
APICIL Asset Management, the investment management subsidiary of the APICIL Group, has developed specialized expertise dedicated to a professional client base of institutional investors (mutual insurers, insurers, pension funds, and foundations), distributers (wealth management, family offices, fund of funds, and life insurance platforms) and wealth management advisors. Under the brand name Roche-Brune, APICIL Asset Management offers conviction-based management services. Under the brand name Stratégie, it proposes theme-based, wealth, and diversified management services.
APICIL Asset Management, a leading French investment management firm with more than 10 billion euros in assets under management, has chosen JUMP Technology, a software company specializing in innovative Cloud solutions for investment managers, and its Front-to-Middle and Reporting solutions to overcome the consolidation, automation, and growth challenges associated with its fund management and discretionary portfolio management business.
By choosing JUMP, APICIL AM will benefit from a collaborative platform, deployed in a secure Private Cloud, that will allow it to digitize all its Front, Middle, and Reporting processes, while enhancing connectivity with its ecosystem:
Multi-platform and multi-asset class FIX executions with Exoé, Bloomberg EMSX/TSOX/FXGO and MarketAxess
Custodian and valuation connectors with CACEIS and CMCIC
Market data feed connector with Bloomberg Data Licence
Custom connector to feed previously installed back-office software package
With the JUMP platform, APICIL AM wants to strengthen the security and enhance the automation of its business (funds and discretionary portfolios) to diminish operational risk and improve reporting quality, all while reducing cost. APICIL AM was persuaded by JUMP's easy installation and feature-richness across multiple asset classes, which offers each team a solution fully adapted to their needs.
---
"We wanted a comprehensive and scalable solution, capable of keeping up with our internal and external growth objectives. We chose JUMP not only because it meets our operational and regulatory needs today, but because its adaptability will allow us to meet our future needs tomorrow. We also appreciated that JUMP was able to offer progressive, but speedy, set-up, adapted to the tools that we already use, and that they offer connectors with all of our strategic partners."

Bertrand Jounin, General Director of APICIL AM
---
► About JUMP Technology
JUMP Technology is a software company that is 100% dedicated to the investment management industry: investment management companies, private banks, family offices, insurers, institutional investors, etc.
While addressing the specificities of each industry group, the JUMP solution covers the entire investment management value chain, for all types of financial instruments, in a single software platform combining data management, Front-Middle-Back, and reporting capabilities. Its modular approach allows you to use the solution for a particular business need (PMS, OMS, Reporting, Data Management, Performance Attribution, NAV, Compliance, Accounting, etc.) or for the entire Front-to-Back value chain.
JUMP Technology is present throughout the EMEA. Its platform can be deployed on-premises or in the Cloud and is suitable for industry players of any size.
---
"Our JUMP solution provides asset and wealth managers all the flexibility and scalability needed to support them in their growth and in the diversification of their operations by helping them concentrate on their core business: investment management. We are thrilled by the partnership that has developed with APICIL AM, an ambitious and innovative French investment management company. "

Emmanuel Fougeras, CEO of JUMP Technology
---