In words of André Mayens General Director of Manco.Paris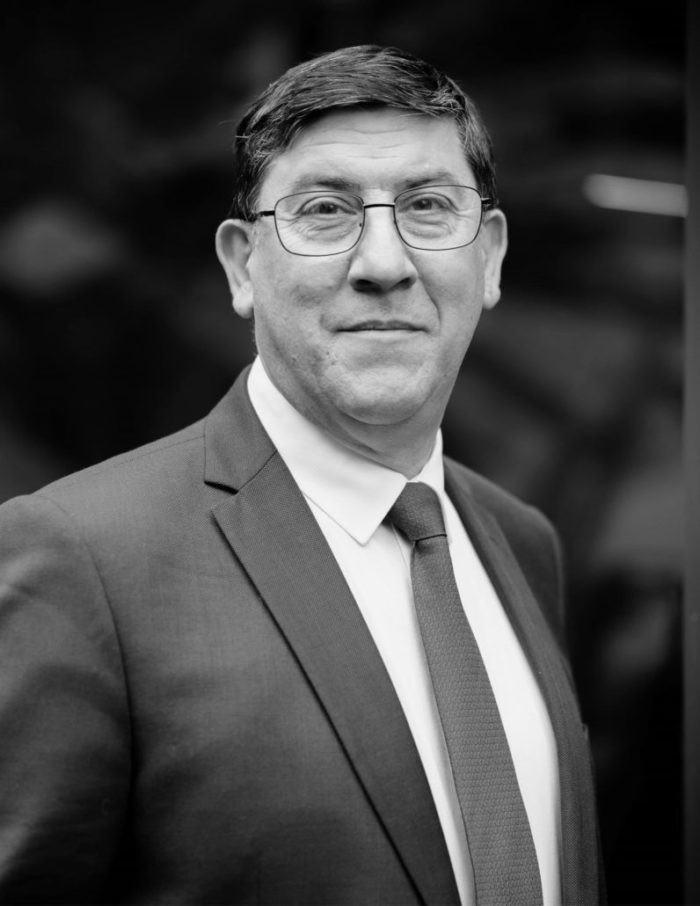 Manco.Paris is an independent investment management company created in 2020 by founding partners BeeAM, CiD Consulting, and My Funds Office. The company has been regulated by the AMF since January 20, 2021 (n° GP-21000001). Banque Delubac & Cie has been a partner since the beginning with a 10% stake in the company.
The company offers fund hosting services (UCITS/AIFM) and support services for European and International investment management companies.
They provide a unique operational response to the needs of the flexibility of the investment management industry.
The experience of its teams in structuring, operational management, and development attests to their industry know-how.
TYPE OF PLAYER : ManCo
BUSINESS : Management on behalf of third parties
BASED IN PARIS, FRANCE
CHALLENGES AND SPECIFICITIES OF THE PROJECT
In 2020, we obtained approval from the AMF to operate as a Management Company, the very first of its kind in France. Much like our Luxembourg neighbours, MANCO.PARIS offers a complete range of services for investment management companies (launch projects, operational management, risk and compliance management, reporting, etc.) and institutional investors (portfolio management for third parties).
When launching a business, choosing a portfolio management solution is always an essential step. This choice becomes even more important, however, for a Management Company, as the chosen investment management platform is key in delivering excellent service to clients while achieving the right balance between consolidation and customization.
With this in mind, we conducted a market study in France and abroad to find a solution that meets the following requirements:
Extensive functional coverage for multiple asset classes (PMS, OMS, Reconciliation, Risk, Performance, Compliance, Reporting, Data Management, NAV, etc.)
Separating access by client: strict management of multiple entities and authorizations (Chinese wall)
Enabling web client for client teams
Extensive openness with our clients' ecosystems (custodians, valuation agencies, market data, trading platforms, etc.)
Strong ability to adapt to client specificities (custom attributes, pre-and post-trade rules, reporting, ratios, scripts, etc.)
Accelerated onboarding: portfolio creation, additional connectors, etc.
---
"We created MANCO.PARIS in order to provide an innovative response to the necessary pooling of resources that the asset management industry in France, and particularly its dynamic entrepreneurial component, must face. As experts, we only carry out this activity, in perfect alignment with the interests of our clients. From the start of our negotiations, we found JUMP to be a true partner and not just a service provider. We are delighted to be building this French alternative with JUMP."

André Mayens, General Director and Co-founder of Manco.Paris
---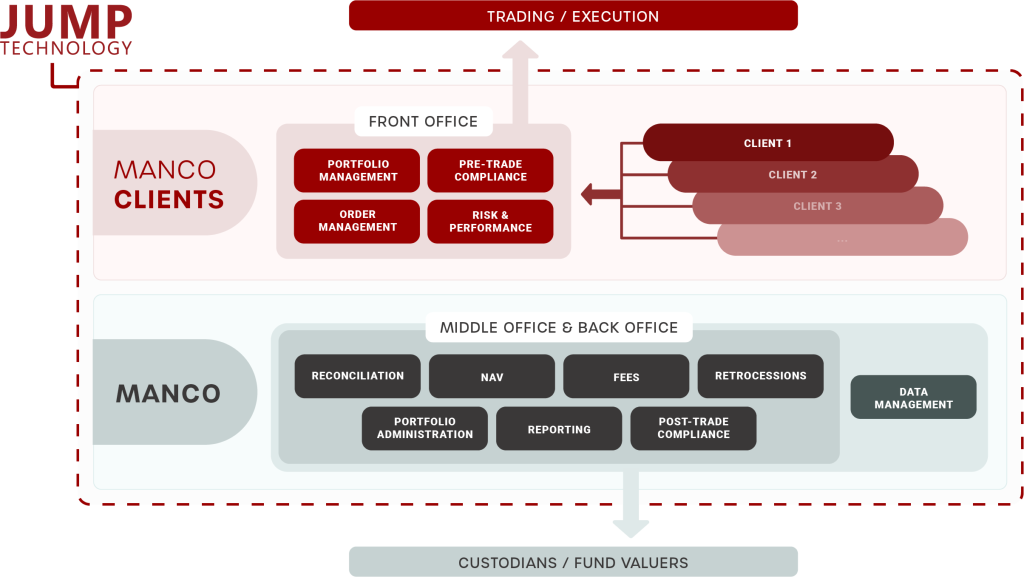 ► A shared and customizable platform
JUMP provides extensive functional coverage combined with an open architecture, allowing for a shared, but nonetheless separated, Front-to-Back platform between Manco.Paris and our client's teams.
The JUMP solution can quickly adapt to the specificities of our clients thanks to settings libraries and integrated designers for customization, which allow us to offer a highly customizable service for our customers.
► Why JUMP ?
JUMP stood out because of the completeness of its Front-to-Back solution, its leadership in the French market, and both its modular and "all-in-one" approach. JUMP has also been able to offer us a true partnership with software and financial services that evolve with our growth.
► An optimized and consolidated platform
Through its integrated Data Management module, the JUMP platform allows us to have a central securities repository coupled with complementary customer repositories. It also permits us to easily combine reporting and compliance labor between our various clients.
Coupled with the expertise of the Manco.Paris middle-office teams, the JUMP platform enables us to achieve high levels of productivity and operational excellence for middle-office operations through its power and flexibility.
---
"We are delighted to be working with Manco.Paris not only as a client, but also through our strong partnership, which is helping spread the use of our Front-to-Back solution and other additional quality services across numerous investment management companies in France."

Emmanuel Fougeras, CEO of JUMP Technology
---